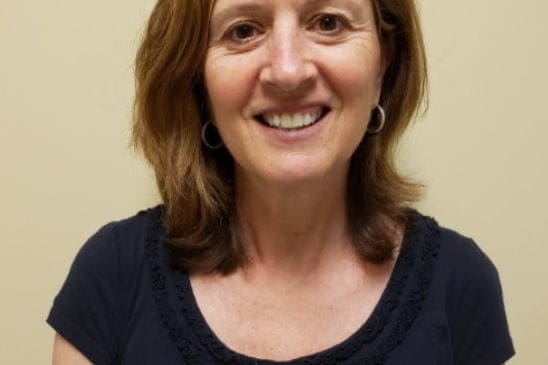 We Love Westminster Towers:


Karen Davis
Kindness and Nutrition
Karen Davis has worked at Westminster Towers for the past two years as the Towers' Registered Dietitian. She spends most of her time working with residents and families in the Health Care Center. On a typical day, she builds relationships with residents and helps them meet their nutritional goals.
"This past year has reinforced the importance of kindness, compassion, and empathy."
Karen admires the residents' grace and respect towards others, especially when facing so much adversity over the past year. Her favorite part of working at Westminster Towers is seeing residents reach goals they have set for themselves.
Looking Forward to Football Season
Karen grew up in Roanoke, Virginia and went to college at Virginia Tech. She and her husband have two children currently in college. Their son is majoring in Civil Engineering at Karen's alma mater and their daughter is majoring in Exercise Science at Appalachian State University.
When the children are home, Karen and her family enjoy spending days together cooking, playing games, going on hikes, and just hanging out. They're excited about the possibility of being able to attend college football games this upcoming season. Karen is from a large family, and every year she and her family visit her parents' lake house in Virginia.
"It's a weekend event filled with boating, paddle boarding, swimming, fishing, and eating delicious food!"
To Travel in Italy
Karen's dream vacation is an extended stay in Italy, with plenty of time to visit different regions, go to markets, and eat regional food. When it comes to music, Karen likes the classics, such as U2 and Fleetwood Mac. However, she also likes some newer music like Adele.
While Karen doesn't currently have any pets, it's the first time in a long time when that has been the case. For the past 25 years, there has always been a pet in her household. She tells us that they will probably rescue a shelter dog this year.
Our staff is carefully chosen based on how they reflect our values. We Love Westminster Towers is an ongoing series of staff profiles, showcasing the wonderful people who make our organization exceptional. We are thrilled to have Karen as part of our dedicated, and caring staff at Westminster Towers!