Whether it's for a birthday, Christmas, Father's Day, or just because you're feeling thankful for someone, giving gifts feels great! Sometimes picking out gifts for men can be tricky, but we've put together a list of some of the best gift ideas for older men you'll find anywhere.
Lots of men say that they prefer gifts that have a practical application or utility, so we've compiled a list of some of the best gifts for senior men. These can all be ordered online and delivered right to you or the lucky guy you're buying it for! Just click the links to see more product details on the sellers' sites.
Communication
One of the hardest parts of connecting with older adults can be distance, and the technology that is supposed to make our lives easier. With this in mind, a gift that brings you and your loved one closer together is perfect! There are many options for video chat systems, but the ViewClix Smart Frame is probably the easiest to use. This tablet functions as a digital photo frame when idle, but is always online and ready to receive video calls! You can talk with friends and family members without having to learn new technology.
Subscriptions
For the men in your life who like to learn something new every day– a subscription to an online service can be a great alternative to a physical gift, perfect for the guy who has everything!
MasterClass is a subscription service that lets the user learn new skills from experts. Whether it's cooking, writing, playing an instrument, history, or virtually anything else, MasterClass has a class for it.
For those who enjoy entertainment, The Criterion Channel is a fantastic gift! It's billed as "A Movie Lover's Dream" and gives access to thousands of the most critically-acclaimed films ever.
Personalized Gifts
Everyone loves a custom, personalized gift. If you're looking for a gift that will make the recipient smile every time they see it, try getting them something with a happy memory built in! The possibilities are endless, but two great options are mugs and calendars. These are useful gifts that the older men in your life will get value out of every day!
Outdoor Life
Everyone loves spending time outside, and seniors are no exception! Get the special guy in your life a gift that lets them enjoy their time outside even more. Whether it's a cornhole set to show the grandkids that he's still got it or a grill light that's perfect for an evening barbecue, these are fantastic gifts for older men!
Helpful Technology
The amount of technology that our elders are expected to learn these days can often seem ridiculous, but what if you gifted them a piece of technology that they actually wanted to use? This handy AcuRite weather detector kit allows the user to get an accurate and thorough weather forecast by using a wireless sensor that reads temperature, humidity, wind speed, wind direction, and rain. The lightning sensor even detects lighting within 25 miles!
Simple Comforts
Nothing quite beats the simple comforts of home, and you can give a gift that makes the recipient's home even more comfortable for them! A nice pair of slippers will let them walk through their home in style and comfort. An armrest organizer will hold everything the special man in your life needs so he'll never lose the remote again.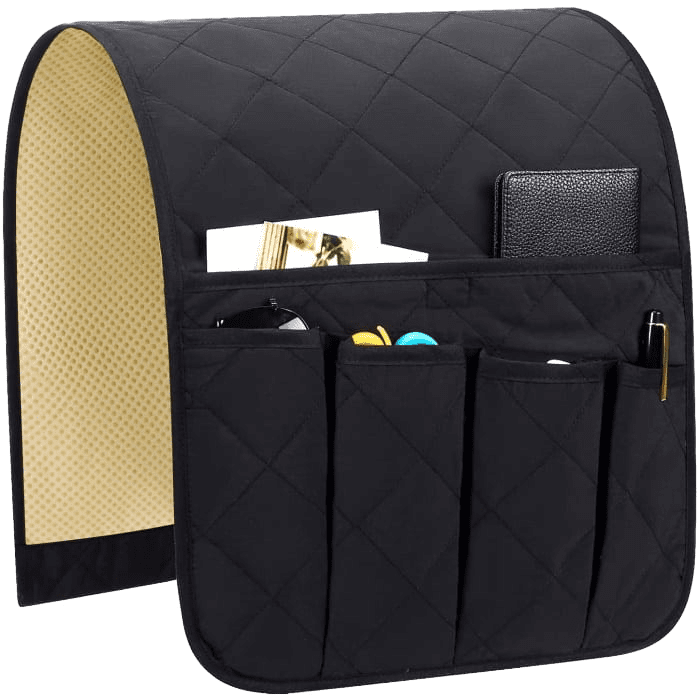 As you can see, the options are pretty much limitless when it comes to gift ideas for older men! You may have even thought of a few more while you read this article. No matter what gift you give to the particular man you're shopping for, the fact that you thought of them and got something for them shows that you care.